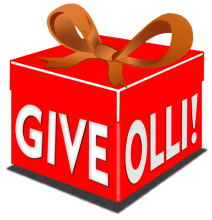 Give the gift of lifelong learning! 
This holiday season, consider gifting an UT OLLI annual membership to a loved one or friend! They will join for the remainder of our 2022-2023 program year, attend the live Winter & Spring 6-week sessions, and have access to Fall 2022 recordings.
Recipients will receive a mailed card or a digital certificate with next steps on how to get started. Call the office today, 512-471-3124, to Give OLLI!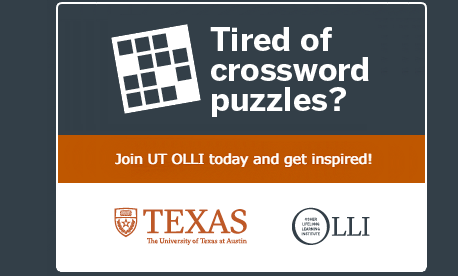 We are both On-Campus and Online!
UT OLLI offers engaging and thought provoking content for the 2022-2023 program year. Three ways to participate:
Attend classes on university campus with peers at the Thompson Conference Center.
Watch online and submit questions during select livestreamed presentations.
View select on-demand recordings at your leisure.
Learn more about UT OLLI!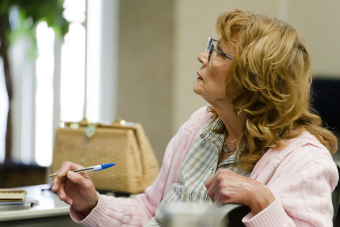 UT OLLI offers a diverse array of intellectually stimulating, non-credit, college-level lectures, seminars, and experiential opportunities.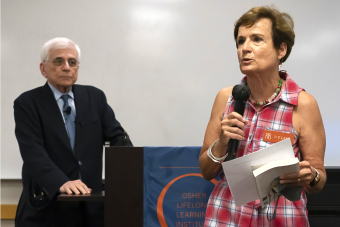 Taught by university and community experts and developed in partnership by peer and staff leadership.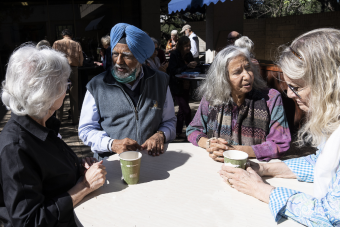 Participation fosters meaningful exchange and engenders a global perspective through learning and volunteer engagement.
"What You Can Do to Prevent Alzheimer's"
Alzheimer's doesn't have to be your brain's destiny, says neuroscientist and author of "Still Alice," Lisa Genova. She shares the latest science investigating the disease -- and some promising research on what each of us can do to build an Alzheimer's-resistant brain.
Check out her TED Talk >
A Taste of UT OLLI Online!
Professor H. W. Brands holds the Jack S. Blanton Sr. Chair in History at the University of Texas at Austin, where he earned his Ph.D. in history in 1985. He has authored 30 books on U.S. history and his works have twice been selected as finalists for the Pulitzer Prize.
Dr. Brands gave a timely, virtual lecture to UT OLLI on November 3rd during the Fall 2020 session when the program operated exclusively online.
Check it out! >