What is a UT EID? Why do I need one?
A UT EID is an electronic identification for individuals. Everyone who interacts with The University of Texas needs a UT EID and secure password. You may obtain your UT EID before or after submitting the form to join as a Prospective Member:
Use the Self-Service Tools link below to obtain a UT EID, find your UT EID, or reset your password.
If you need more assistance go to the UT EID Help Page or call the IT Help Desk while you are at your computer.
UT IT Help Desk: 512-475-9400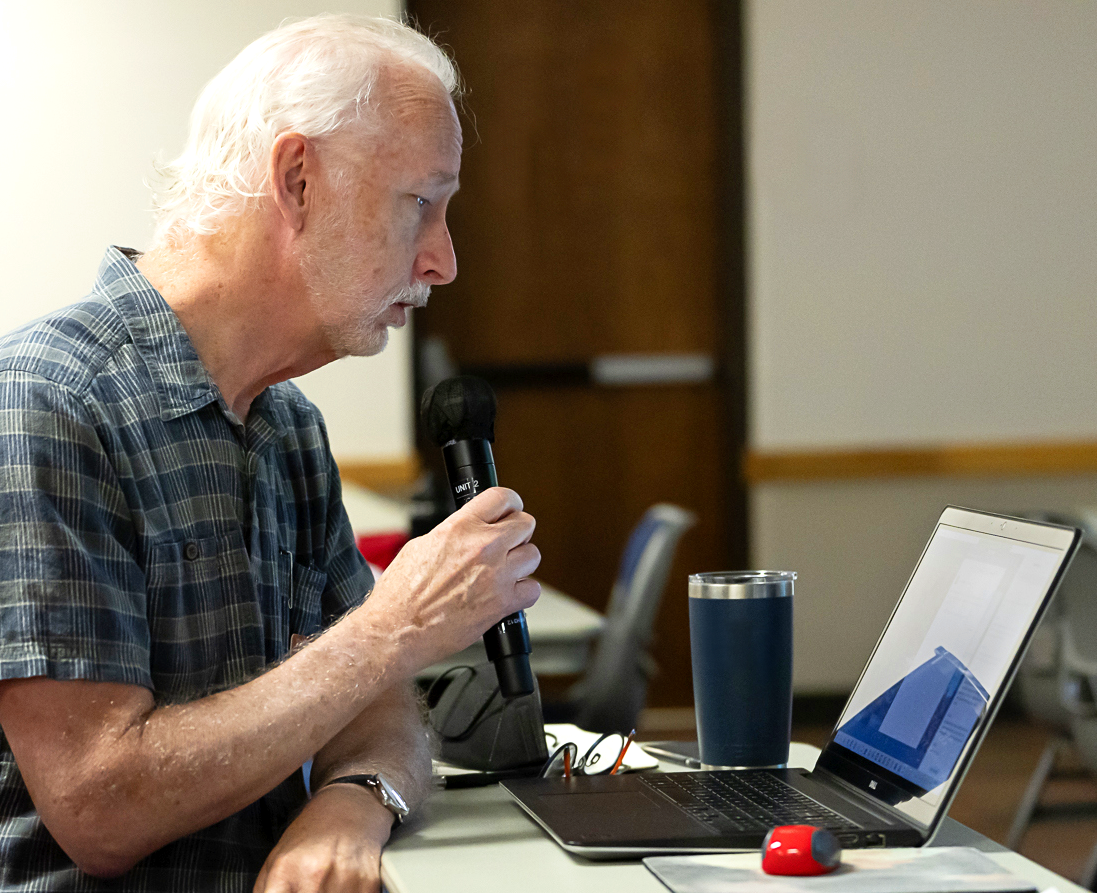 UT OLLI Curriculum And Member Pages Website ("CAMPsite")
Current and Prospective members can log onto the member pages, referred to as "CAMPsite", to fully take advantage of a UT OLLI membership. 
 

Once logged onto CAMPsite, you can:
See OLLI-wide announcements and documents that pertain across all programs
Check out program-specific announcements and documents
Watch archived recordings from online events
Register for classes (choosing between concurrent events at a time)
Enroll to UT OLLI or renew your membership
Access a directory of member information within your own program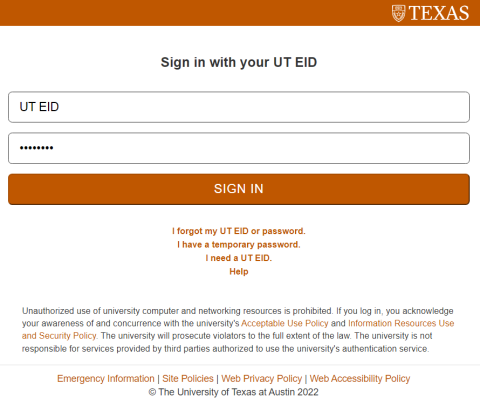 Enter your UT EID and Password then click "Log In." 
Update My Profile & Use the Member Pages
Once logged in you can update your profile and find information about seminars and lectures.
To view and edit your profile click on the "profile" button at the top right of the member page.

You can view your profile to see: 
Contact information
Personal biography
Member photo
To edit your profile, click on "Edit My Profile", make changes and click "Save."


You can also view "My Membership" or "My Volunteer Preferences."
Committee Members and Committee Chairs
If you are serving on a volunteer committee or as a committee chair you might have administrative or super administrative access when you log in. Your webmaster grants access and will help you navigate the information at your disposal and assist you with any data entry requirements your committee needs.
Support from your Program Webmaster!
Your program webmaster is a member volunteer. They work to make your online experience excellent. They are here to train and support the many committees that make up the UT Osher Lifelong Learning Institute programs great.

You can also contact a UT OLLI staff member via email or call the office at 512-471-3124.
What can I do in the UT OLLI Workspace?
The UT OLLI Workspace is a meeting room and computer bank on the lobby level of the Thompson Conference Center. The workspace is connected to the UT OLLI office suites.
If you cannot log in at home, please make an appointment with the UT OLLI office to meet a staff member or volunteer who can walk you through the login process and help you become familiar with the member pages.
Committee members can get work done in the UT OLLI Workspace including: training with your program webmaster, entering data, and doing research.
UT OLLI supported committees may schedule to meet in the UT OLLI Workspace.
Call the UT OLLI office at 512-471-3124 to make an appointment to use the UT OLLI Workspace. 
How do I get WiFi or internet access when I'm at the Thompson Conference Center?
The Thompson Conference Center has access to UTGuest, free WiFi service provided by the University of Texas at Austin for visitors to get internet connectivity.