Volunteers are the heartbeat of UT OLLI and the reason the organization remains vibrant and relevant to program membership. Volunteering provides an additional way to meet new friends and become engaged in your program. We encourage all members to share their time and talents, as program committees are always seeking new ideas.
Members may choose from a variety of volunteers opportunities, such as serving in leadership roles on one of the standing commitees (listed below), assisting with classroom technology, teaching, taking photos, or writing a program newsletter.
Executive Committee
Excellence Fund Committee
Curriculum Committee
Events Committee
Webmaster Committee
Membership Commitee
Special Interest Groups (unofficial OLLI group) 
Other ways to get involved can include sharing your ideas for upcoming seminars/lectures: 
Suggest a speaker or topic to a volunteer on the curriculum committee.
Attend a curriculum committee meeting.
Join the curriculum committee for your program and start working with other volunteers. Everyone is welcome, you do not need experience in education or connections in the Austin area to help a curriculum committee.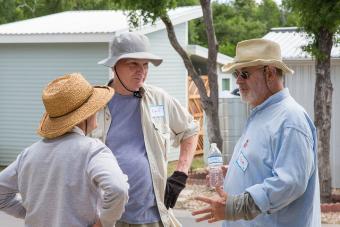 Helping at Community First! Village: a transformative residential program in East Austin.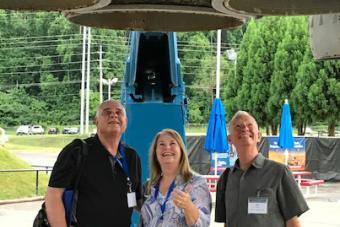 Taking leadership to another level at 2018's Southern Regional Conference for Learning in Retirement.